How to Make Money on Social Media
There are so many legitimate ways to make money online these days so it should come as no surprise that you can use social media to earn extra money as well.
According to Pew Research, 79% of all internet users use Facebook, 32% of all online adults use Instagram, 31% use Pinterest, 29% use LinkedIn, and 24% use Twitter.
Given the fact there there are so many people on social media, some people have decided to cash in on the popularity of some of these platforms and use them to make money.
If you spend time on social media regularly anyway, you may want to follow suit.
Here are some of the best ways to get started.
Promote Products and Services
Word-of-mouth referrals are still very effective ways to get people to buy products and services especially if they know you well and trust you. This is why affiliate marketing has become a great way to earn money online.
When it comes to promoting affiliate products and services on social media, it helps to know who your target audience is and some basic demographics for your audience so you can choose products that align with their interests.
For example, if you post a lot about health and fitness on social media and receive a lot of engagement or positive responses from others, you may want to sign up for the affiliate program for your favorite protein shake and recommend it to others so you can earn a commission if they purchase the product.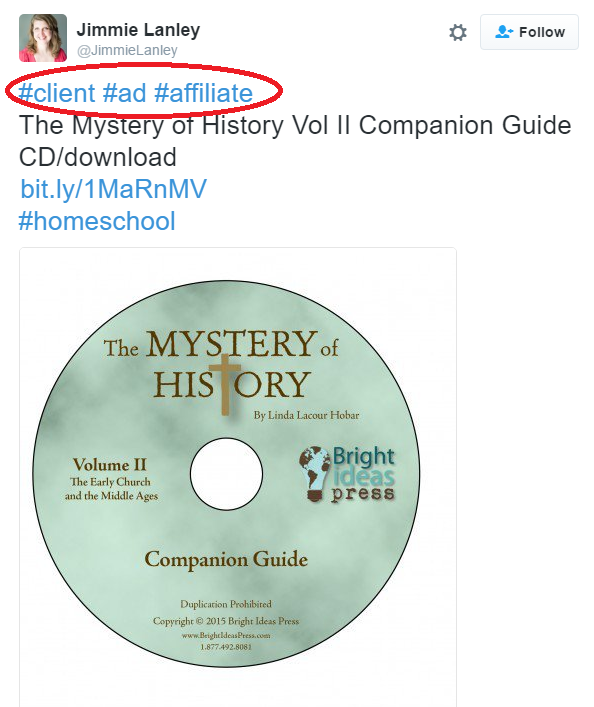 With affiliate marketing, you must disclose that the link you're sharing on social media is an affiliate link. You can add something like this to your post: (affiliate link) or include hash tags like #ad or #sponsored in your post.
Sponsored Posts
Sponsored posts are another way to promote a company's products or services or just create brand awareness. With sponsored posts, you'll usually receive a flat fee for posting on social media instead of earning commissions from sales like with affiliate marketing.
Many celebrities T.V. personalities do sponsored posts on social media actually whether you notice it or not because it helps to have a larger following.
However, this doesn't mean that regular people like me and you can't earn money on social media with sponsored post. If you have a blog with social media fan pages or just a larger social media following, you can reach out to brands you like to see if they'll pay you to post about them on social media.
Social media sponsored posts are really informal and fun. For example, you can share a picture on Instagram of you wearing a sweater from a specific brand, share your experience about a specific food item you tried, or Tweet about an upcoming sale at a retail store.
To find sponsored post opportunities for social media, you can should sign up for IZEAwhich is a network that connects influencers with brands for sponsored posts on their social platforms.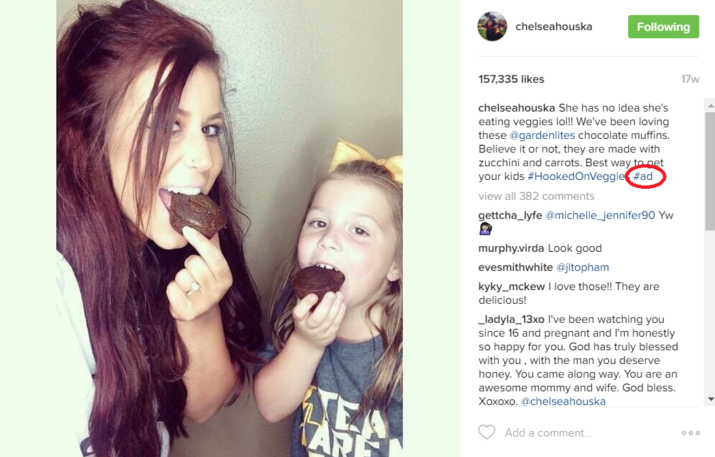 Also, remember to disclose sponsored posts each time you post them on social media to comply with Federal Trade Commission Guidelines. You can state that your post is sponsored if you wish or use hashtags like #ad #spon #sponsored as well.
Read more about FTC guidelines here.
Promote Your Own Product or Service
If you have a product or service of your own that you'd like to promote, you can use social media to generate sales. First, you can share links to your product and a description on your social platforms. One of my friends on Facebook started her own rustic D.I.Y. furniture and home decor business and always posts images of all the products she creates on her page which helps promote her business and bring in new customers.
You also can schedule out regular updates via free online scheduling tools like Buffer, Hootsuite and Later (for Instagram) or even purchase ads on social media.
I personally know quite a few entrepreneurs who generate a ton of leads and sales for their services through Facebook ads. It's easy to set up, and you can control how much you spend to keep it within your budget.
Related: How I Got a Book Deal
Do Freelance Social Media Work
Another way to earn money on social media is to offer a social media management service. There are tons of companies and professionals with social media pages who don't necessarily want to put in the work required to keep up with them.
You could work as a virtual assistant and schedule posts, engage with followers, measure stats, develop campaigns and promote their page as a way to earn money.
Related: 5 Side Hustles That Make At Least $500 a Month
6 Specific Things To Do To Get Freelance Clients
Bonus Idea: Join the YouTube Partner Program
YouTube is another social site that many people tend to overlook in terms of earning money online. Whether you want to promote a business venture or just want to share your expertise and opinion on certain topics, you could start your own YouTube channel and earn money from your videos through advertisement earnings.
Your videos will need to reach a certain number of people before you can earn more ad income (so you probably won't get rich quick with YouTube ads), but it could be a nice additional stream of income that could potentially become passive. Once you have a popular video and place ads in it, you can leave that video up and earn money regularly as long as people continue to view it.
Which Type of People Should Try to Earn Money on Social Media?
Just like with other types of jobs, everyone isn't a great fit. If you want to earn money on social media, you'll need to be a regular user of the platform you wish to monetize.
It also helps a ton to have a large or targeted social media following. If you are a blogger, public speaker, author, industry expert, model, singer etc. it will be easier for you to build your following since you have a target audience and specific niche.
Also, realize that people aren't going on social media to buy things. Instead that want to be engaged or entertained and possibly learn something. With that being said, I've found out about a lot of great products and services via social media so if you do choose to promote affiliate products, realize that many of your followers probably won't buy but the larger your following is, the more likely you are to make a sale.
Finally, if you love social media and are interested in the marketing aspect, you can definitely find freelance jobs where you can put your social media management skills to work. The best thing about doing that type of work is that you can be self taught and don't need a degree or any special training.
3 Proactive Steps You Can Take to Make Money on Social Media
Because making money on social media can take on so many forms, here's a list of proactive things you can do to start making money on social media:
Sign up for a Free IZEA account and connect your existing social media accounts

IZEA is a free online marketplace that matches brands with influencers. Signing up and connecting your accounts gets you in their database, and also allows you to bid on opportunities.

What you get compensated will depend on your social media account's metrics, so payouts can vary. You may get a few hundred dollars for a blog post and ten dollars for a tweet. It all depends on how many followers you have as well as your engagement level.

Sign up for a free account to get started.
Start a Blog

If you ask anyone who has been in the blogosphere for an extended period of time, they will point to sponsored content as one of the best ways to make money online. You can expect to make anywhere from a hundred to thousands of dollars for sponsored content.

The first thing you need to do to get these sponsored posts is…start a blog! You can read a quick guide I put together to get started.

Keep in mind that it can take a long time to ramp up your blog. It takes time to rank in search engines, build a following, and to start seeing consistent traffic. In other words – the sooner the better!
Focus Your Social Media Accounts on a Niche

Finding a niche comes easily for some people. For example, someone may know that they really love writing about the NBA. Or even more specifically, they love writing about one team. It's obvious what their blog should be.

Others it can take a while. You may have a lot of different interests, and that's okay! But typically the more focused the niche the better. If you blog and tweet about the NHL, national politics, and gardening, you may turn off a lot of potential followers.

It's not always easy to limit the amount you discuss things you are passionate about, but it can make a difference. And as you will see on the sponsored opportunities on IZEA, sometimes advertisers are looking for very specific niches.